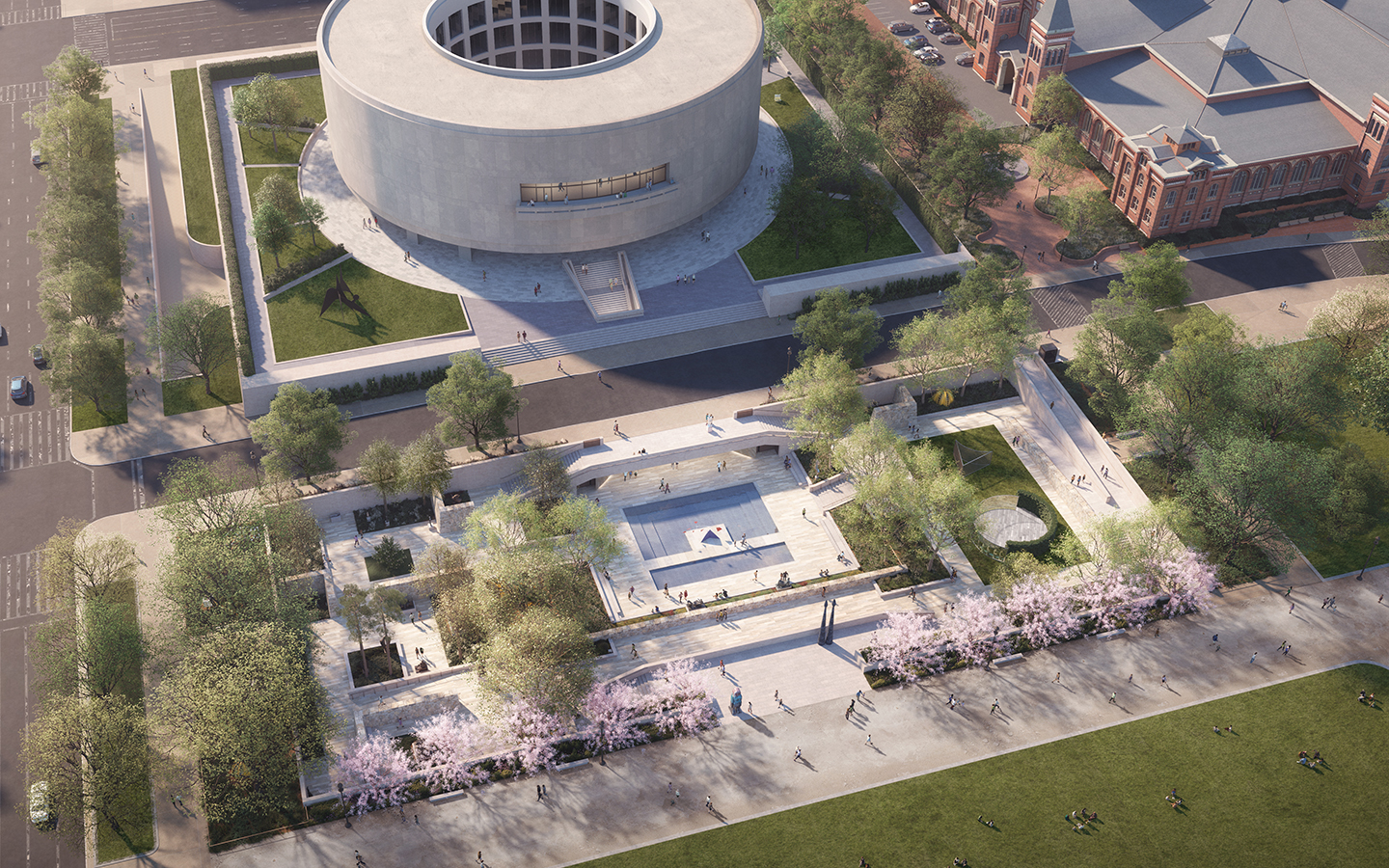 Hirshhorn Museum Sculpture Garden
YUN Architecture is working with international artist Hiroshi Sugimoto and his architecture office Material Research Laboratory (Tokyo) to revitalize the Hirshhorn Museum Sculpture Garden in Washington DC. Besides necessary infrastructure upgrades, the design calls for reorganizing the existing garden to allow for a wider range of art to be displayed. The new vision will create spaces for large-scale contemporary works and performances, as well as intimate spaces for the museum's modern masterpieces.
Entrances from the National Mall and Jefferson Drive will be widened and made universally accessible. An existing underground passage from the museum plaza to the garden will be reopened, featuring a 90 feet long stainless steel art installation by artist Hiroshi Sugimoto.
In July 2021, the design received final approval from the Commission of Fine Arts in Washington DC. The Architect of Record for the project is Quinn Evans Architects, with landscape architect Rhodeside & Harwell.
See also article in the Washington Post and News
Renderings by DarcStudio.