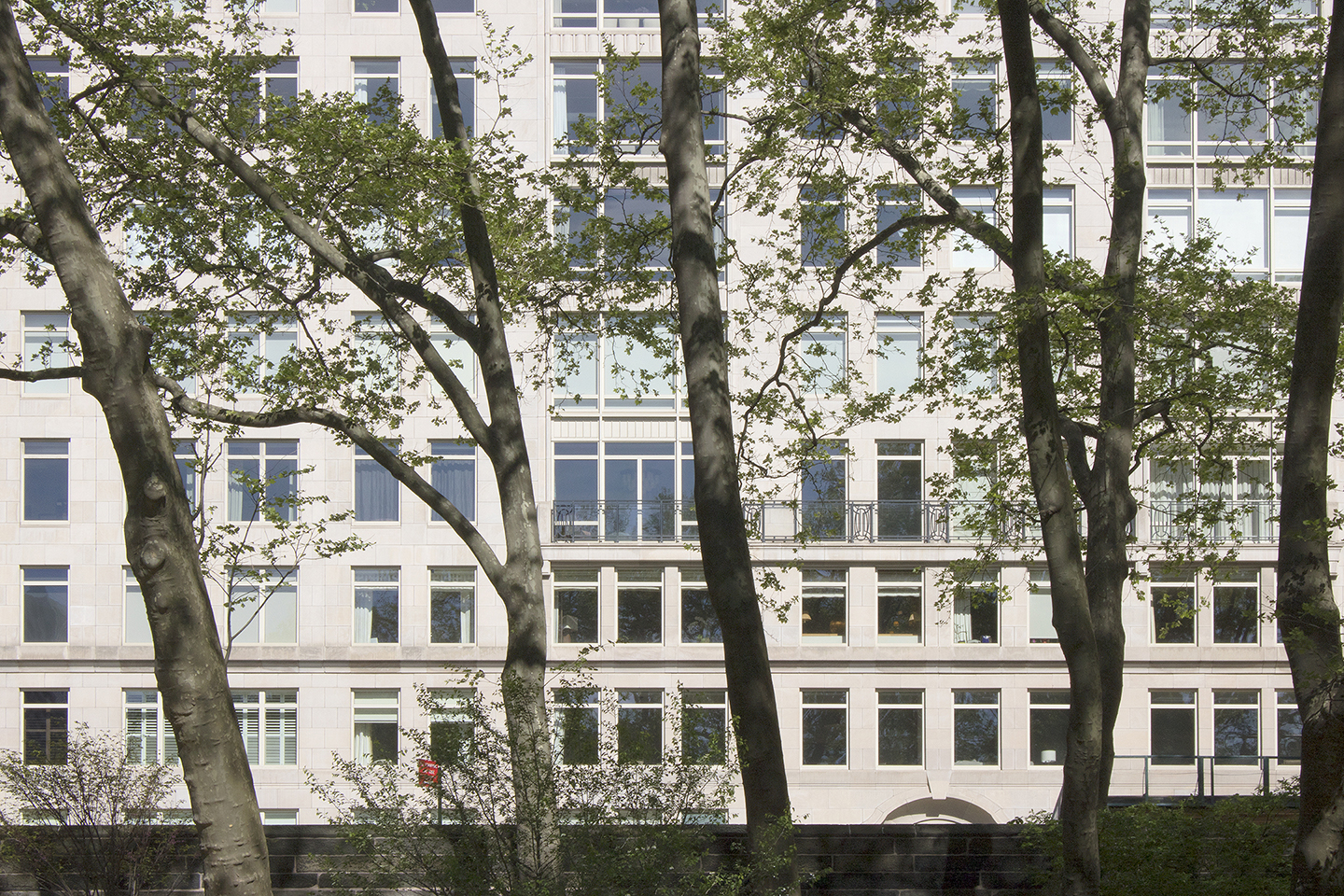 Central Park Residence
Overlooking Central Park, this residence is located in a relatively recent, traditionally designed residential tower on the park's west side. The apartment design strives to take the spirit of the location and develop it further in the pre-war tradition of elegantly plaster moulded ceilings and walls.
The crown moldings were inspired by the flora of Central Park, with acanthus leaf crowns and botanical scroll ceiling ornamentation.
White walls are combined with moments of custom millwork made of cerused oak, a centuries-old technique to enhance and lighten cabinetry wood. These traditional spaces provide the stage for modern light fixtures, furnishings and the owner's contemporary art collection.